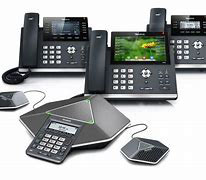 As a business owner or manager, you know that effective communication is the key to success. A reliable phone system can help improve communication, productivity, and customer satisfaction. In today's digital world, VoIP phone systems have become an increasingly popular option for businesses of all sizes, offering greater flexibility, scalability, and cost-effectiveness. But with so many VoIP providers available in Canada, how do you choose the best one for your office in Toronto?
In this on-page blog, we'll guide you through the process of selecting the right phone system for your business, highlighting the best VoIP providers in Canada and the features you should consider when making your decision.
The Benefits of a Phone System for Offices in Toronto
If you run a business in Toronto, having a reliable phone system is crucial for effective communication with customers and employees. A phone system for offices in Toronto allows you to have local phone numbers and area codes that help build trust and credibility with your clients. Additionally, a phone system with advanced features like call routing, call forwarding, and voicemail-to-email can improve your office's productivity and professionalism.
Best VoIP Providers in Canada
When it comes to choosing the best VoIP provider for your business, there are several factors to consider. The quality of service, reliability, pricing, and features are all important aspects to take into account. Here are some of the best VoIP providers in Canada that offer excellent phone systems for offices in Toronto:
Tel-Systems Inc: 
With years of experience in the industry, Tel-Systems Inc is a top-rated VoIP provider that offers advanced features like HD video conferencing, team messaging, and virtual fax.
With their most advanced VoIP phone system for office in Toronto, they provide a complete phone system solution that includes unlimited calling, video conferencing, and team messaging. Their platform also integrates with popular business applications.
Moreover, they are focused on offering affordable plans with unlimited calling, advanced call management features, and a mobile app for on-the-go communication.
Why is VoIP the Best Choice for Small Businesses?
VoIP phone systems use the internet to transmit voice and data, making them a cost-effective and flexible option for small businesses. Unlike traditional landline systems, VoIP allows you to make unlimited long-distance calls at no extra charge. Additionally, with VoIP, you can easily add or remove lines as your business grows or changes.
Final Words:
Choosing the best phone system for your office in Toronto can significantly improve your business's communication and productivity. With the wide range of VoIP providers in Canada, you can choose a phone system that fits your specific needs and budget. Contact us today to learn more about how we can help you revolutionize your office communication.
April 7, 2023
Categories: