Mobile Desktop Unified Communications
Our Award Winning Mobile Desktop Unified Communications App has Won Numerous Awards.
Communicator is a powerful desktop Unified Communications application called Communicator specifically designed to take your business communications to a whole new level by tightly integrating with our VoIP Telephony Platform. Its main purpose is to simplify and enhance your day-to-day communication and collaboration experience.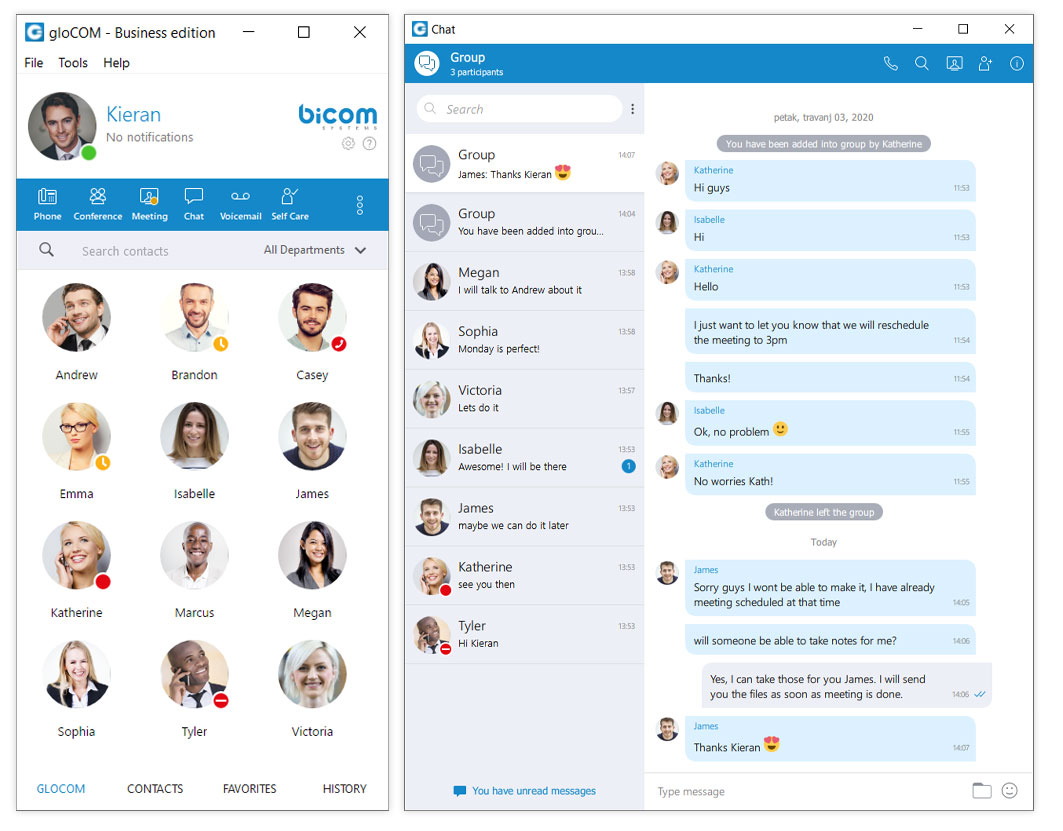 Communicator packs everything you need for a successful collaboration with your staff including IP Phone integration, Softphone, Messaging, Conferencing, CRM access, Faxing, File transfer functionality and much more. All gloCOM features are neatly packaged within a single elegant desktop application interface with great user experience available on all major desktop platforms. Tel-Systems Communicator is offered in Office, Business, Agent and Supervisor Editions, each supporting specific features maximizing efficiency and productivity.
Unified Communications on Desktop & Mobile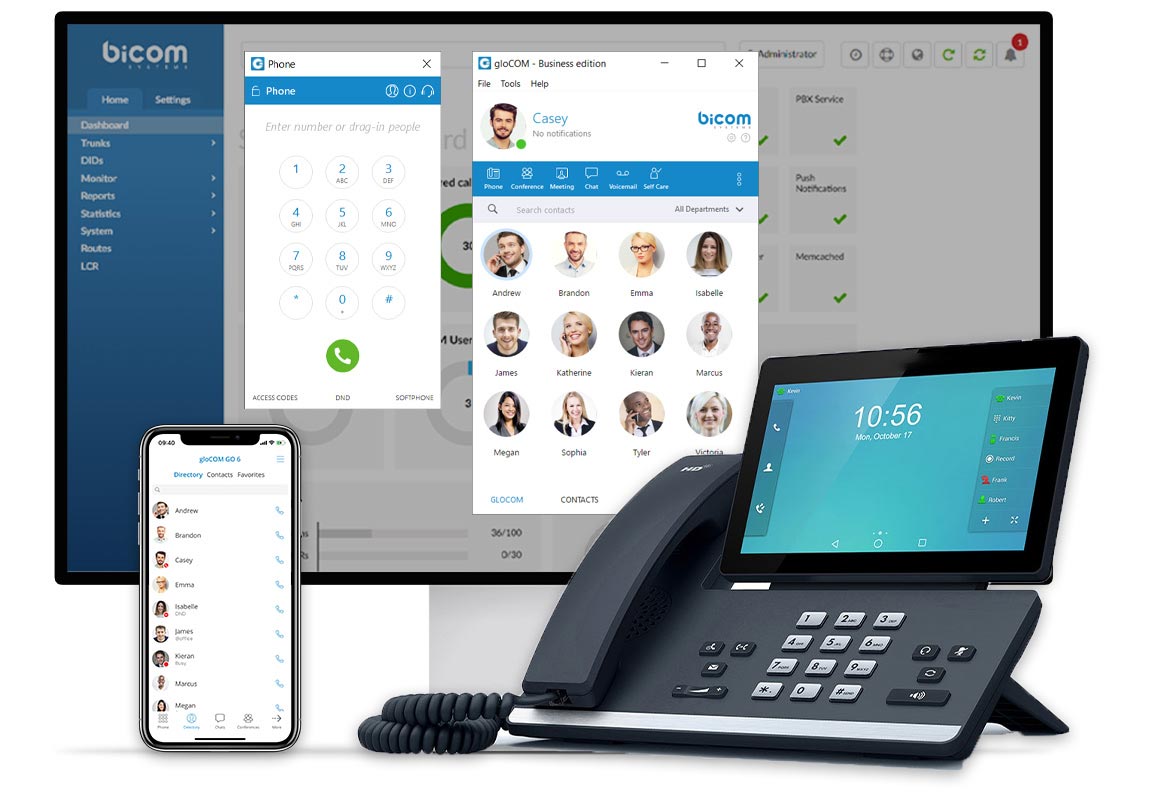 Designed to provide business users with a set of Unified Communications features and benefits capable of transforming a companies communications system into a real powerhouse, Communicator is available on Microsoft Windows, macOS and Ubuntu Linux.
While on the move – take your office with you and seamlessly transfer from desktop to your mobile device by using Communicator GO – our mobile application available on Google Android and Apple iOS.
Communicator meeting is a Module that allows any user to set up meetings without the hassle of switching applications. With access to all of your Commuicator contacts you can start collaborating with a single click.  Communicator meeting allows you to meet with multiple users simultaneously, while offering: Video Conferencing – in grid and speaker view, Audio Conferencing, Screen Sharing – specific application or whole screen sharing, Remote Control when screen sharing, and Group chat. You can also schedule meetings in advance and even set up recurring meetings that suit your team's needs.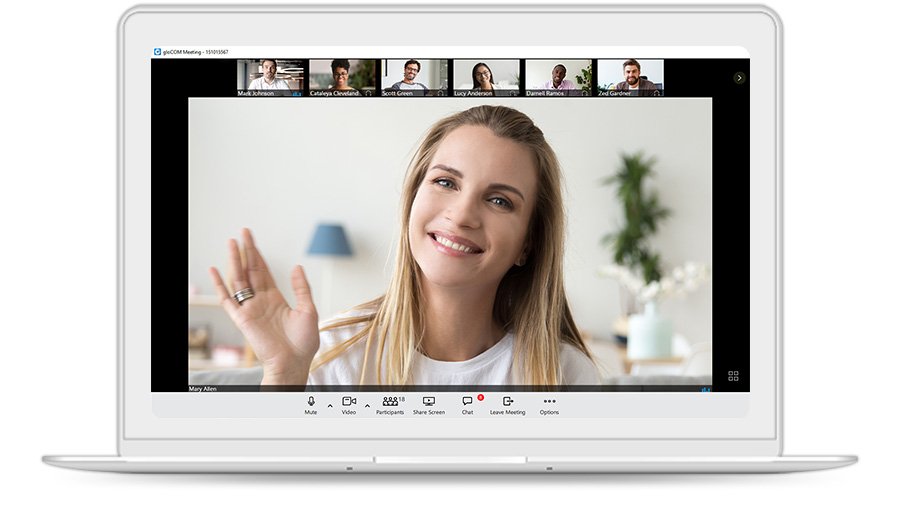 Added support for public meetings. This is a meeting where everyone can join with the meeting number. There is no need to invite users. The public meeting checkbox is added in the meeting module window and in the schedule dialog.
With SMS, users can send and receive text messages from their desktop application gloCOM using the icon in their Desktop application module tab. The MMS feature represents an enhancement to the standard SMS message in gloCOM. MMS function allows users to send multimedia such as videos, pictures, audio clips, GIFs in their messages. Both SMS and MMS notifications have the same behavior as chat notifications – when a message is received, a notification pops up.
This new feature also sends status updates as an SMS or MMS message, for example, if the text was delivered. Supervisors have access to the MDR (Message Detail Record) in PBXware. They can keep track of the incoming and outgoing messages all in one place! Having the MDR makes it easier for providers to bill directly.