Testimonials
Tel-Systems Strives hard to make sure our service department is running as efficiently as possible and assuring minimal downtime at the same time delivery the highest quality of standards in mind. Our track record is a testiment to our ever growing base and making sure you are 100% satisfied with our service. Our Background in Engineering Design assures you are getting the best product available on the market. We do vigorous testing on all our products before they leave the warehouse. We program everything in house to minimize any downtime if any. Our Methodology is Tested and Proven and this is why we have always stayed 1 step ahead of our competitors. Our Technicians and staff are all fully trained and backed by our Manufacture's to meet the highest standards in the market today. So rest assured we have your back,  please feel free to read our testimonials below.
We have used Tel-Systems for there Hosted Services at our Head Office and we have been very pleased with the exceptional Service. We rely on our phones for our Daily Operations and we are pleased that our service is running smoothly at all times, Reliability is crutial. Thanks Dan
Tel-Systems have installed there hosted phones at multiple Apple Istore locations including our Head Office. We are so impressed with the features and flexibility of there PBX. We did a comprehensive study on different hosted solutions and we are glad we chose Tel-Systems. There simple to use online portal gives us a lot of hands on maintenance that we can utilize on a daily basis. We highly recommend Tel-Systems for your Hosted solution.   Thanks Tom
[rt-testimonial id="21893" title="Default"]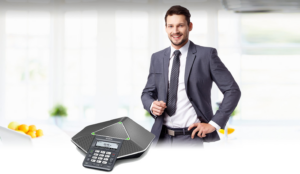 I have used tel systems since 1993. Over this time they have installed numerous phone systems in several of my offices. We now have more than 400 salespeople and our only telecom provider has always been tel systems.
We use the Panasonic system and it has been flawlessly reliable and without any trouble whatsoever.    I did inquire about several other manufacturers and found that the Panasonic system was both extensively well reviewed and the most cost effective solution available.  I am pleased to tell you that I feel that I made the right decision.  We have not had one single day without service in our extremely busy offices.  We handle thousands of calls each day and everything works perfectly.
As we grew over the years,  our telecom requirements grew as well. The Panasonic system allowed for expansion and upgrading and also the connection of our phone system through a wireless link over 2.5 kilometres which also functions flawlessly.
The company is run by two brothers Mike and Joe.  They are always responsive to our ever expanding needs and always go above and beyond our expectations. I never have had any surprises and they always honoured their cost estimates. I have no hesitation in recommending Tel-Systems for the job.   You are welcome to call me or email me with any additional questions you may have.
Kind regards Murray Goldkind Murray Goldkind President/Broker of Record Sutton Group-Admiral Realty Inc. brokerage
Two Great Locations To Serve You Best! 1206 Centre Street Thornhill, Ontario  L4J3M9
1881 Steeles Avenue West Toronto, Ontario M3H5Y4 Tel 
416 739-7200
Fax 
416 739-9367
email: 
admiral@teamadmiral.com
web: 
www.suttongroupadmiral.com