Business Phone Systems »  Avaya IP Office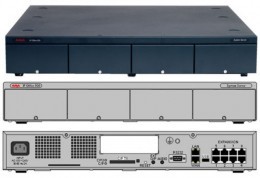 Avaya IP Office is a great small business phone system . Avaya IP Office offers powerful capabilities to help employees communicate more effectively with customers, vendors, and each other. Combining advanced, big business functionality with the ease of use and simplified management that small businesses require, IP Office helps small businesses use communications to differentiate them from their competition.
Lower mobile phone and long-distance bills
IP Office helps reduce mobile phone and long-distance charges by routing calls through the system and over broadband links.
Built-in resiliency
For businesses with more than one location, IP Office delivers continuous operation. In a power outage, IP phones automatically failover to another location, retaining full communications capabilities.
No conference calling fees
IP Office makes conferencing affordable and practical by providing two built-in, 64-party conference bridges.
Centralized administration
IP Office enables remote management and administration from a central location. No need to have an administrator at every site. With advanced diagnostics, IP Office proactively identifies potential problems before they cause an outage or business disruption.
Click here to learn more about the Avaya IP Office Software Applications
Key Features of Avaya Partner Systems
Over a million sold to small businesses like yours!
Installs and upgrades easily
Works simply, intuitively
Group Call Distribution
Background Music
Messaging, conferencing, and more
Please Call us at 416-291-6000 or
Avaya Partner Systems
PARTNER Advanced Communications System (ACS) is a small business phone system that provides the reliability and simplicity of traditional telephony with the advanced functionality of IP telephony. It supports five incoming lines and nine extensions with a maximum configuration of 21 lines and 44 extensions, or 31 lines and eight extensions. Partner ACS offers options that include Caller ID, Distinctive Ringing, Send All Calls, Speed Dialing, and five-party conferencing. In addition to these productivity tools, the system also has a wide range of cost-control features.
PARTNER ACS is a converged small business phone system that is designed to help meet the complex business needs facing small enterprises today.
PARTNER Hardware
PARTNER Hardware is the foundation of the PARTNER system. It includes the R8.0 Processor Module, expansion modules (which adds incoming lines and/or phones), 2- and 5-slot carriers, and PC cards that provide features such as backup and restore, direct extension dialing, and more.
PARTNER Messaging
PARTNER ACS offers two messaging options: (1) PARTNER Voice Messaging (PVM) card, available through a plug-in PC card, provides basic voicemail and attendant capabilities. The configuration consists of two voice channels (ports) and up to 12 mailboxes. (2) The PARTNER Messaging module, PARTNER Messaging R7, is designed for customers who require moderate to advanced voice messaging capabilities and provides two, four, or six voice channels and up to 200 mailboxes.
PARTNER Telephones
PARTNER ACS telephones have a sleek design and superior tactile feel. Models range from basic business phones to executive sets designed for users whose phones are critical to their business lives. They are available in versions with six-, 18-, and 34-button displays, as well as wireless phones that let you roam the office.
Please Call us at 416-291-6000 or
Avaya 9500 Series Digital Telephones
The Avaya 9500 Series Digital Deskphones allow small and medium sized businesses to deliver highly reliable, high quality, communication solutions for a range of user types within the organization. With an appearance and functionality similar to that of the well-established Avaya 9600 Series IP Deskphones, the 9500 Series can be deployed in mixed digital/IP telephony environments and are an ideal choice for companies wanting to add digital endpoints with a consistent look and user experience to their existing portfolio.
The 9500 Series' smart design, crystal-clear sound and productivity features make these phones an easy choice for companies looking to gain strategic competitive advantage from their communications infrastructure.
Looks Great, Sounds Better: The 9500 series features large, eye-friendly displays; paperless, all-digital labeling; and a high-quality integrated speakerphone that ensures everyone can hear and be heard.
Familiar, Functional Interface: There's almost no learning curve with the 9500 Series. Almost any user will intuitively know to use the fixed keys to access the most common features and the flexible softkeys with contextual guidance and prompts.
A Sound Investment: The 9500 Series is an excellent value for your growing company – and it's designed to remain that way, with expansion options including a headset interface. The 9500 Series delivers significant competitive advantages at its price point while lowering total cost of ownership for your company.
Key Features of Avaya 9500 Series Digital Telephones
4 administrable feature buttons on three levels
10 fixed-feature keys for common tasks
Integrated, high-quality speakerphone
Headset jack supports wide array of wired and wireless
Large capacity contacts and call log functions
4 line X 32 character display
Back-lit for easy viewing
Promotions
Receive special discounts on products and services!
Avaya IP Office Systems Discount
Save at least 10% on a new Avaya IP Office Telephone system – Contact us for details